The virtual SciCon series 2.0
Jeremy Caplan: Beyond Disruption: Journalism in the Digital Age
(1 February 2023, 3.00 pm CET)
Moderator: Anja Noster, Bauhaus University Weimar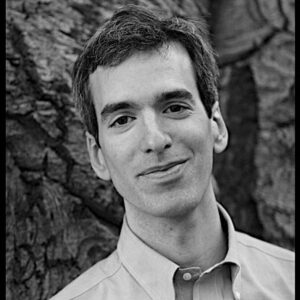 The second lecture in the new series will be held by Jeremy Caplan (https://jeremycaplan.com), Director of Teaching and Learning at CUNY's Newmark Graduate School of Journalism in New York City. He is helping to train a new generation of journalists and to develop impactful new projects with journalists around the world. Jeremy leads the school's new Entrepreneurial Journalism Creators Program, a 100-day online curriculum that since the start of the pandemic has helped more than 100 journalists from 37 countries start up new niche ventures.
Jeremy Caplan's lecture will address the structural change in journalism and its impact on the journalistic infrastructure. He is going to explore what journalism will look like in the future – beyond disruption: Will there still be publishers and broadcasters? Is there still a market for journalism, what skills do journalists need for it? How deep will the gap become between platforms that produce publicity (e.g. YouTube as a new structure) and the people who produce content? Will journalism only be able to function as "Entrepreneurial Journalism" – or do we need to think about other forms of journalism?
As a reporter at Time Magazine, Jeremy wrote hundreds of stories on subjects ranging from digital innovation to the nuances of low-wage work. Having studied at Princeton University's Woodrow Wilson School, he earned an MS in Journalism as a Knight-Bagehot Fellow at Columbia University and an MBA at Columbia Business School as a Wiegers Fellow. These days Jeremy writes Wonder Tools, a newsletter highlighting the sites and apps that make life a little easier for people who work on screens all day. In a prior career, Jeremy was a violinist and concertmaster of the International Symphony Orchestra in Jerusalem.
Links:
Nikki Usher: Who gets to know and how: News for the Rich, White, and Blue?
(16 January 2023, 5.30 pm CET)

Moderator: Prof. Christopher Buschow, Bauhaus-Universität Weimar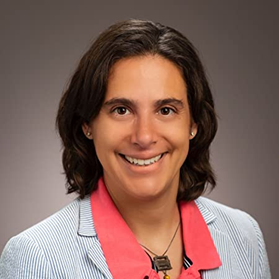 The first lecture in the new series Science Communication in the Digital Age, SciCon 2.0, will be held by Nikki Usher, they/them (https://www.nikkiusher.com/), associate professor in communication studies at the University of San Diego. Their research addresses the intersection of new technology, politics, and the news media with a particular focus on how power, inequality, and economics impact our news and information environment.
Nikki Usher's most recent book, News for the Rich, White, and Blue http://cup.columbia.edu/book/news-for-the-rich-white-and-blue/9780231184663), the result of ten years' field research, was published in 2021. In it they explore how journalists decide what becomes news and how news organizations strategize about the future. "News for the Rich, White, and Blue concludes with a series of provocative recommendations to reimagine journalism to ensure its resiliency and its ability to speak to a diverse set of issues and readers."
The SciCon lecture will address some of the issues in the book, but Nikki Usher will mainly focus on the questions: What do we have to do to ensure democracy functions in the post-newspaper age? Who should and who can do something? Are there actors who bear a special responsibility? And how can we envisage concepts and strategies for a new ecosystem for quality journalism?
Links:
The virtual SciCon series 1.0
The 2023 SciCon2.0 lecture series comprises ten online lectures and will culminate in a conference in Berlin (9/10 November 2023). There, the ideas and best-practice examples presented and discussed in the two SciCon lecture series will be explored with international experts in greater depth. The conference thus aims to contribute to formulating answers to questions revolving around the future of science journalism based on state-of-the-art knowledge. The resulting options for action will be debated during and after the conference with representatives from the media, science, media policy and civil society. 
All the lectures in the SciCon 2.0 series will be documented as video recordings and transcribed on this website. They can be accessed free of charge in PDF format by anyone interested in the topics. For the lectures in the first SciCon series, visit Knowledge Reservoir – EU-SciCon 2020 (science-journalism.eu) and con gressa Cloud (cloud-congressa.de) for the corresponding PDFs: "SciCon Summary".